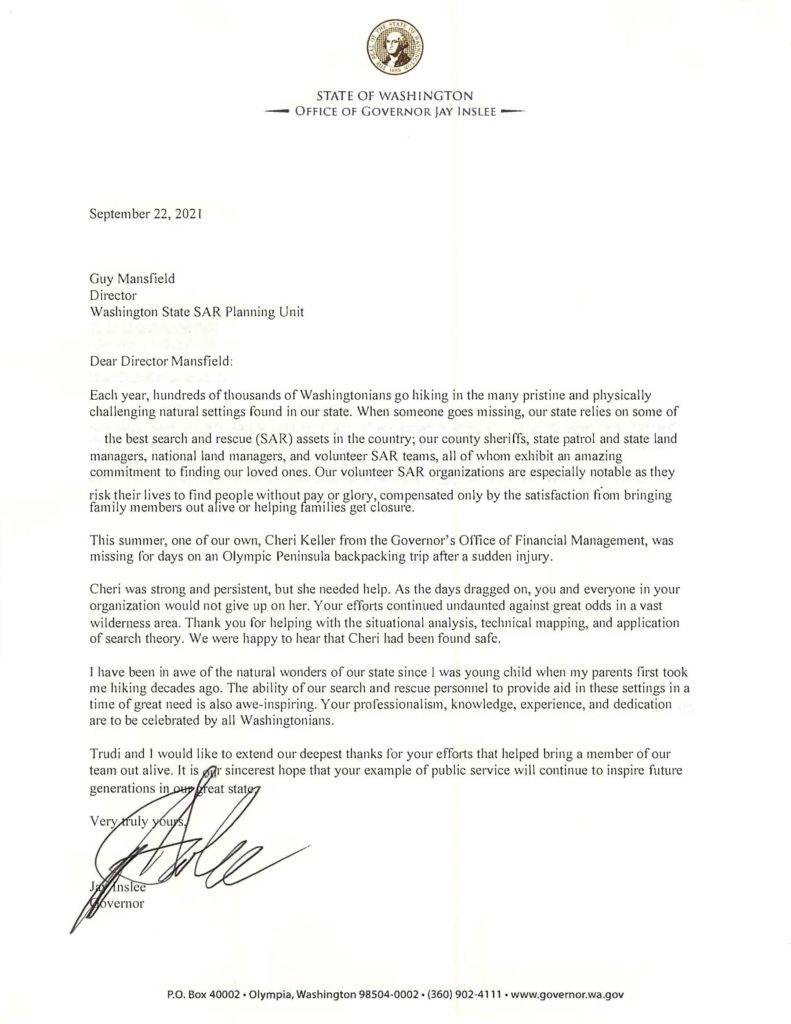 Recently our team responded to a search in Olympic National Park where a member of Governor Inslee's staff had been missing for several days.
We were able to provide both on-site and remote planning and operational support that helped bring this mission to a successful conclusion!
We appreciate the heartfelt thanks that we received from Governor Inslee.